Throughout its many years in business, United Refrigeration Inc. has grown to be a trusted name among mechanical contractors, supermarkets, small entrepreneurs, service mechanics and large industrials, providing prompt, comprehensive service, and focusing on the customer's individual HVAC/R needs.
American Refrigeration Supplies  has been in business since 1940 and is headquartered in Phoenix, Arizona. We began with a single location at 231 South Central in Phoenix. As the business grew, so did our footprint in Arizona. 

Allied Refrigeration Inc. has completed more than 85 years in the wholesale industry. It was started in Long Beach, California in 1934 by Leonard B. Marsh and was one of the first completely wholesale refrigeration supply houses in the United States. The company now has seventeen branches including the main warehouse in Signal Hill consisting of over 40,000 square feet

US Wine Cellar Systems offers wine cellar refrigeration systems and installation equipment are for optimal customization. We know that high-quality refrigeration experts don't necessarily want to go through the trouble of custom building their own wine cellar cooling units

Vinotemp Wine Storage has created several brands over the years. Vinotemp (Wine Cabinets), Apex Wine Racks (Wine Racks), Wine-Mate (Cooling Systems), Epicureanist (Housewares), Element (Wine Coolers), and Brama (Kitchen Appliances).
Vinotemp, as a leader in the wine storage industry, has been building premium wine cabinets for over 30 years as a full-service manufacturer of custom wood wine cabinets and racking.

Johnstone Supply is your one-stop shop, with a variety of options in unitary and specialty equipment, repair and replacement parts, and maintenance supplies for Residential, Light Commercial, Refrigeration and Facilities Maintenance.
We offer the products, programs and services that help contractors of all sizes succeed. We're committed to being your HVACR resource from start to finish.

Refrigeration Supplies Distributor is the largest independently owned refrigeration parts and HVAC equipment wholesaler in the western United States. We have been serving the west since 1907, recently celebrating 113 years as a company. RSD has grown to include 80 locations covering 10 western states, including Alaska, Arizona, California, Colorado, Idaho, Montana, Nevada, Oregon, Utah, and Washington. 

Our story began on April 15, 1973 when Tropic Supply was incorporated by our fearless leader, Charles F. Del Vecchio. The doors of our very first resource center opened just a few months later at a modest warehouse in North Miami at the Sunshine State Industrial Park. We initially started with a team of three, but quickly grew to seven and then doubled our warehouse space thanks to the support of friends and family.

Gustave A. Larson Company is the Midwest, Plains and Mountain States leading wholesale distributor of Heating, Ventilation, Air Conditioning, and Refrigeration (HVACR) equipment, parts, and supplies. Our business philosophy is to focus on serving the needs of our customers with a value-added, professional and enthusiastic attitude.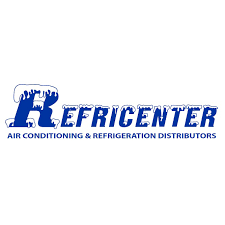 Refricenter carries a wide range of parts and supplies from some of the top manufacturers in the industry, such as Johns Manville, Hart and Cooley Flex, Emerson, CertainTeed, Honeywell, White Rodgers, Nutone, Copeland, Tecumseh, Toshiba, Sanyo, Bristol, York, Atco Flex, among many others.

Ferguson HVAC is an industry leader in wholesale heating & cooling distribution offering the equipment, parts and supplies you need for commercial and residential heating and air conditioning projects. As HVAC supply professionals, Ferguson associates offer unique advantages over the competition with premium HVAC equipment, parts, tools, product knowledge and business solutions.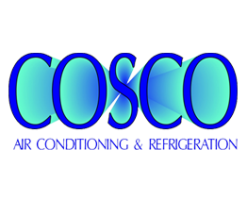 Established in 1961 by Robert Cosco, this versatile family business has grown into one of Hawaii's most highly-respected and resourceful industry specialty suppliers. Now located on 4 of the major islands, Cosco has more than 25 employees and 40,000 square feet of warehouse space.

Howard Industries, founded in 1960, is a family owned and operated independent wholesale distributor of air conditioning, heating, and refrigeration equipment, parts, and supplies. Our goal is to provide our customers with the highest quality products, unrivaled support, and the most expansive inventory selection in Southern California.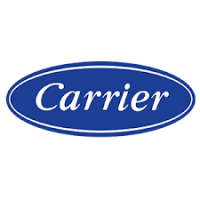 Built on Willis Carrier's invention of modern air conditioning in 1902, Carrier is a world leader in heating, air-conditioning and refrigeration solutions. We constantly build upon our history of proven innovation with new products and services that improve global comfort and efficiency.
Johnson Thermal Systems has an established CUSTOMER FIRST mentality that is focussed on maintaining strategic partnerships and encouraging repeat customers. Our customers say it is the high level of service and high product quality that sets JTS apart from our competition. We look forward to the opportunity to demonstrate our commitment to excellence.

The Employee Owners of Johnson Supply are committed to providing our Texas and Western Louisiana customers with excellent services, quality products and real solutions to persistent HVACR repair and installation challenges. The reward of these efforts will be our customers' loyalty.

Founded by L.C. Meachum in 1977 in Durham, NC, ACR Supply Company, Inc. is primarily focused in the marketing and wholesale distribution of HVACR parts and supplies throughout central North Carolina. We also market various specialty products throughout the southeast.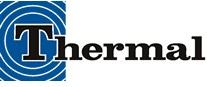 Thermal Supply Inc, the Premier Northwest distributor of HVAC and HVACR residential and commercial wholesaler. Thermal Supply will add value to our Customers and vendors as partners in the supply chain.