OEM, Replacement and Specialty Coils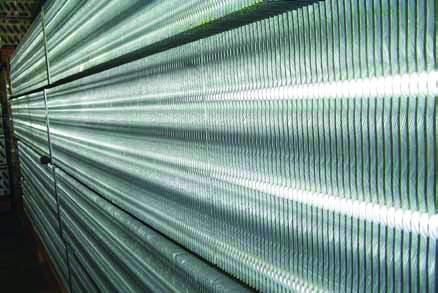 Coils to meet your application Whether you are replacing an existing unit, or need a unit for new construction, LRC can manufacture and deliver the coils you need.
Supermarket-Display Case Coils
Supermarket or Display case coils can be made by filling out our online form, filling our paper coil worksheets downloadable at https://lrccoil.com/custom-coils/ and emailing to Sales@lrccoil.com, or sending in sample coil to our manufacturing plant. Replacement coils will to our  be made with long  lasting copper tubing. Coils can be dipped and Baked with LRC Coating for demanding applications.
Evaporators
Standard evaporator coils are available for consumer, industrial, or commercial applications. Manifold location, distributor sizing, and hot gas by-pass connections can be designed to fit your customers needs.
Condenser Coils
Single and/or multiple circuit Condenser Coils can be manufactured to meet your condensing or heat reclamation needs. Separate sub-cooling circuits can be manufactured within the unit for design simplification.
Water
Common hot and chilled water coils are available for chilled water, hot water, or glycol systems. Custom casings, fin spacing and circuiting designs to meet most any requirement are available.
Steam
Steam and steam-distributing coils, designed with heavy wall copper tubing and headers, can be manufactured to meet most any need. A variety of connection locations and casings allow for a wide variety of mounting options.
Booster Coils
Hot water booster coils can be manufactured in an assortment of popular row configurations, and are designed with standard framed casings. Single and double feed, or multiple circuits with manifolds are available.
OEM Units For Your Application
LRC can design and manufacture coils with sheetmetal enclosures and fans for custom and private label applications such as display cases or process equipment.
Tube Bundles
Copper tube bundles for special applications can be manufactured to meet the most demanding requirements.
Replacement Coils
LRC can design and build a replacement coil for your existing application that will meet or exceed the original specifications.
ENGINEERED TO YOUR SPECIFICATIONS
RUGGED APPLICATIONS
Send your Evaporators, Condensers, or Packaged units to us and we can make the coils more rugged for your extreme weather applications. We have the ability to recover refrigerant, dismantle unit, design an all copper copper coil, dip and bake coils for the most rugged conditions, then reinstall and recharge.
Engineering Experience
LRC Coil's engineering staff has over 75 years of refrigeration engineering experience to help  you design the optimum coil for almost any application. Whether your coil is for a replacement application or to be designed into a new system, our engineering staff will do what it takes to your application. be sure you have the right coil for  your application.
On Time Delivery
LRC can manufacture coils to meet the most demanding delivery schedule. We support Just-In-Time programs with short lead times or staged deliveries on standard items. And, with our experienced in-house design and manufacturing team, we can design and build custom configurations to meet the most demanding applications. Ask about our Expedited Delivery Service (EDS), where almost any custom coil can be delivered in 5 to 10 working days.
Design Services
All system designs are checked using ARI compliant software for proper system performance. LRC design engineers utilize a state-of-the-art 3 dimensional solids modeling program to ensure that all parts are designed to fit right the first time. Most importantly, we listen to your needs and requirements, and will design and build each unit to your exact specifications.